La Jolly's Talented
Hair Artists
Joel C Ma, our visionary behind the salon in La Jolla, personally handpicked and assembled a team of highly skilled and experienced hair artists from both La Jolla and San Diego. The hair studio and our clients enjoy their collective decades of experience and undeniable artistry. Joel C Ma's team is now one of the most sought-after and trustworthy salons in the area. Joel C Ma Hair studio never fails in treating their clients to an exciting and creative journey that is a testament to Joel's vision and passion for the art of hair styling.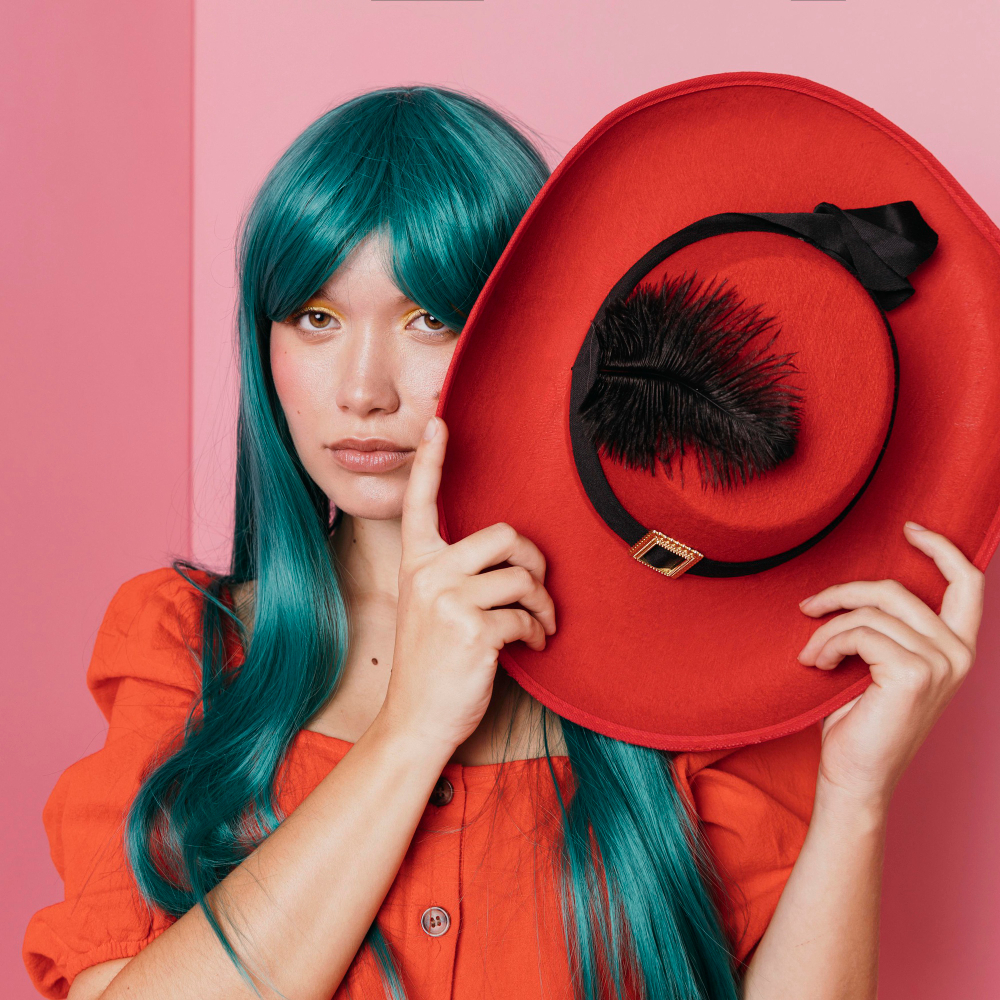 At Joel C Ma Hair Studio, our founder Joel C Ma is a hair-cutting and color specialist with over 25 years of experience in delivering exceptional hair-styling services. Joel's passion for hairstyling began when he immigrated to the US from Vietnam at the age of 16. He was trained and mentored by a master on straight razor-cutting techniques and eventually became a Tony & Guy hair-cutting master.

Joel's expertise is in his razor cut and laser-like approach to long and short-layered cuts, and he is renowned as a master color creator and blending artist. In 2015, Joel's dream of opening his hair salon came to fruition with the creation of Joel C Ma Hair Studio. With his wife, LeAnn, by his side as the operations manager, Joel brings excellence to the haircutting industry through impeccable craftsmanship and hands-on mentoring.

Joel's love for learning new techniques and his passion for inspiring and mentoring other stylists sets him apart in the industry. His focus is on each client's uniqueness, and he excels at conceiving flawless hairstyles to bring out their best features. At Joel C Ma Hair Studio, whether it's a client or an employee that walks through our doors, they leave with something they'll treasure for life.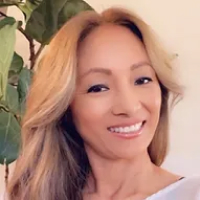 Having spent 22 years in the salon industry as both a stylist and salon owner, I understand the importance of providing excellent customer service through hair styling techniques tailored to meet the unique needs of each client. My training at Vidal Sassoon and Soh Hagiwara Tokyo Hair Academy has equipped me with the skills to deliver precision haircuts that stand the test of time, as well as personalized sculpting haircuts that utilize texturizing techniques to tame unruly,
thick hair. My areas of expertise include Creative color and highlights, Color corrections, Grey blending, Permanent straightening, Permanent wave, and more.

Above all, my top priority is ensuring customer satisfaction. Nothing brings me more joy than seeing my clients leave the salon with big smiles on their faces, knowing that they received the best possible service. As a stylist at Joel C Ma Hair studio, I feel proud to be part of a team that is committed to providing exceptional service to every client who walks through our doors.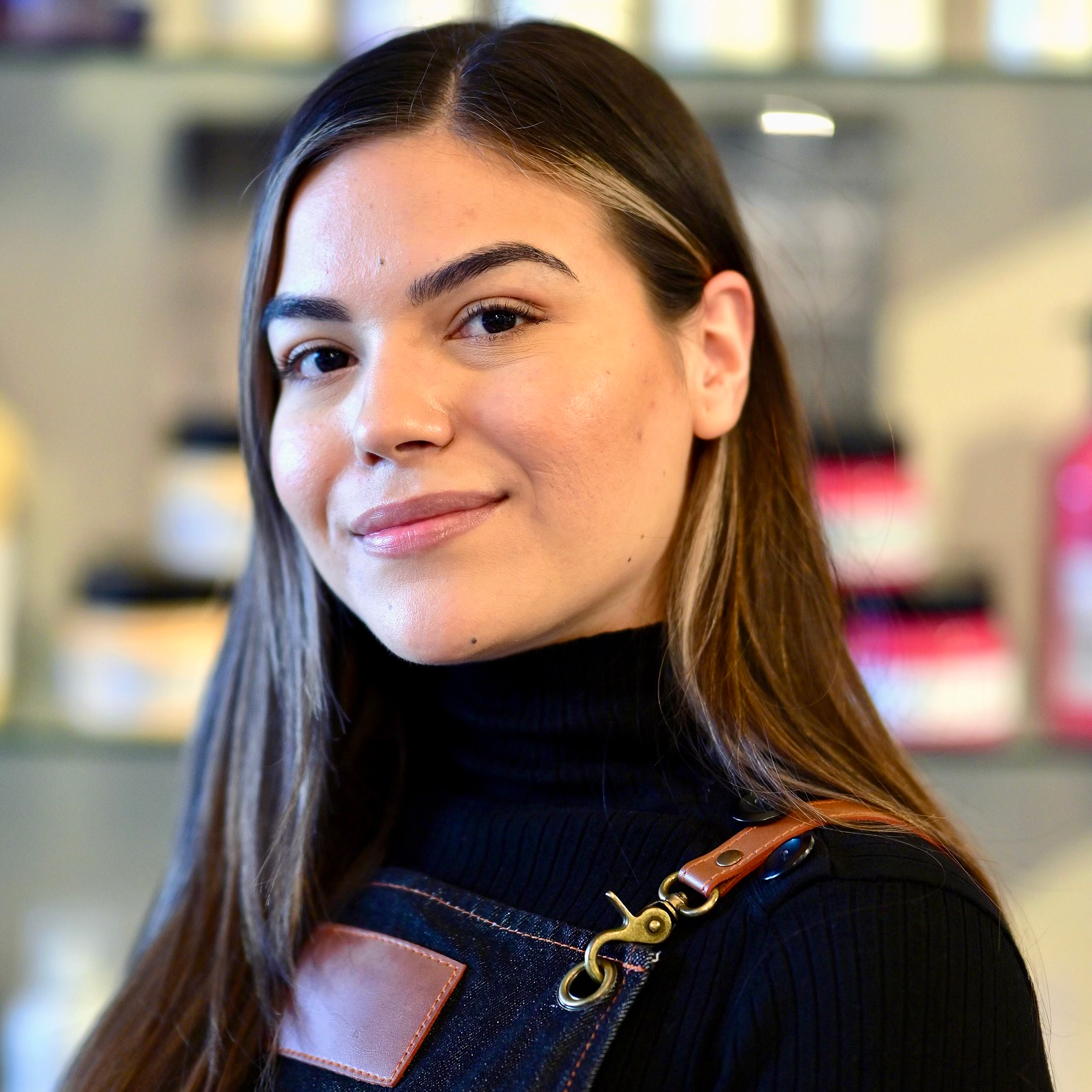 Meet Stephanie! Stephanie grew up in San Diego CA and even as a young girl always dreamed and had a passion for hairs-dressing. Her love for hair led her to Joel C Ma hair studio to apprentice under Joel C Ma, learning about various tools and techniques. Today she excels in long hair cutting, styling, and highlighting with dimensional placement but very much enjoys short hair cutting. Stephanie is continually evolving in her techniques to master all hair types.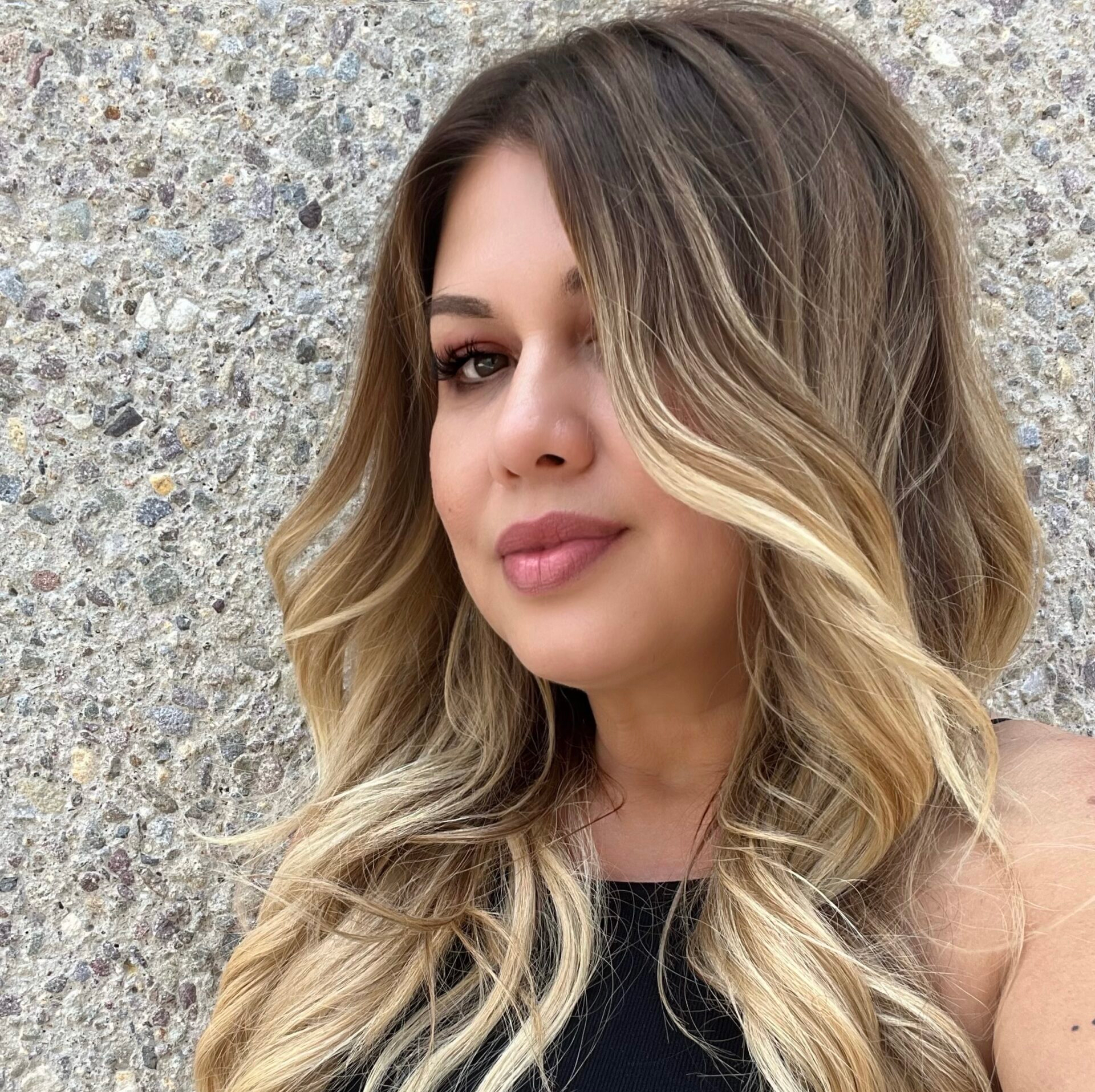 Karen is a master stylist with over 20 years of experience. Her journey in the beauty industry began in San Francisco, where she received her most advanced education and learning. During her time in San Francisco, she was exposed to various cutting-edge techniques and styles. It was also there that she discovered her passion for the art of hair coloring. Specializing in Balayage, Blonding, Dimensional, Lived in Color, and Inspired haircuts. She has dedicated her career to perfecting her haircraft. Karen likes to stay current with the latest trends and regularly hair educational classes to gain knowledge of the latest hair trends. Karen looks forward to achieving your hair goals, needs, and desires.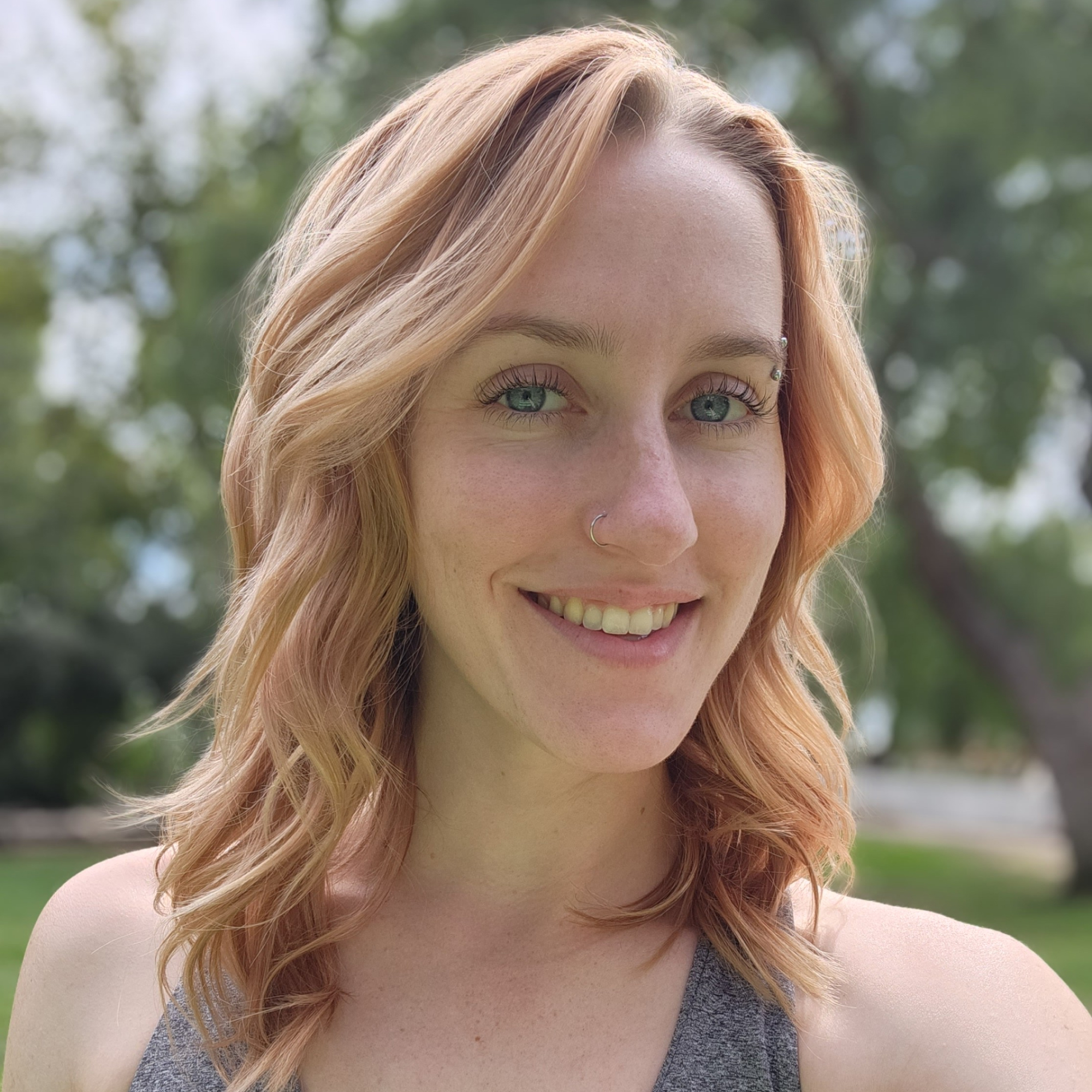 Hello, my name is Amanda. I grew up in right here in San Diego, and have always had a passion for doing hair. It started with styling my dolls hair as a kid, to then being the go to colorist for my friends starting back in middle school. I had dreamed of someday being a hair artist. Once I graduated from Paul Mitchell in Downtown SD as a Phase Two (honors) student, I have been focused on creating hair magic. So far in my time of being a stylist, I have assisted at hair shows and events, I won 1st place for an international color contest, and I've had the honor of performing up on stage at a local hair show. I enjoy long hair cutting, highlighting, balayage, and pretty much any and everything there is to do with hair. I love to learn and grow any chance I can get, and am so excited to be a part of the team here at Joel C Ma Hair Studio. I look forward to learning and refining my skills to become a proficient hairstylist. My focus is to help everyone I can in achieving their hair goals while maintaining the health of their hair. I love being a part of this industry not only because I am so passionate about doing hair, but I love making people feel happy. Seeing the smile on my guests face at the end of the service is the reason I do this. I'd love for you to check out my instagram if you are interested in seeing my work. @amanda.jill.hair.therapy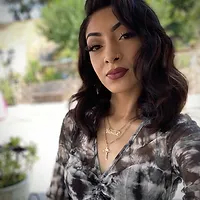 Vanesa has been fascinated with hairstyling and the beauty industry since her childhood. She admired how her mother and sisters would put in hours of work to pick the right dress, makeup, and hairdo. Her interest grew with time, and in 2017, she finished trade school with flying colors from Bellus Academy for Cosmetology & Makeup Artistry.

Joel took her under his wing to hone her technical skills, such as cutting, coloring, and styling hair for men, women, and children. She has years of formal education, training under a professional hairstylist, and hands-on experience with clients, which have molded her into a stellar hairstylist.

Vanessa is the third-generation hairstylist in her family and offers a range of services such as Balayage, Highlights, Color Transformation, Textured Cuts, and Blunt Haircuts inspired by Vidal Sassoon. Want to see her work? Check her out on Yelp and Instagram!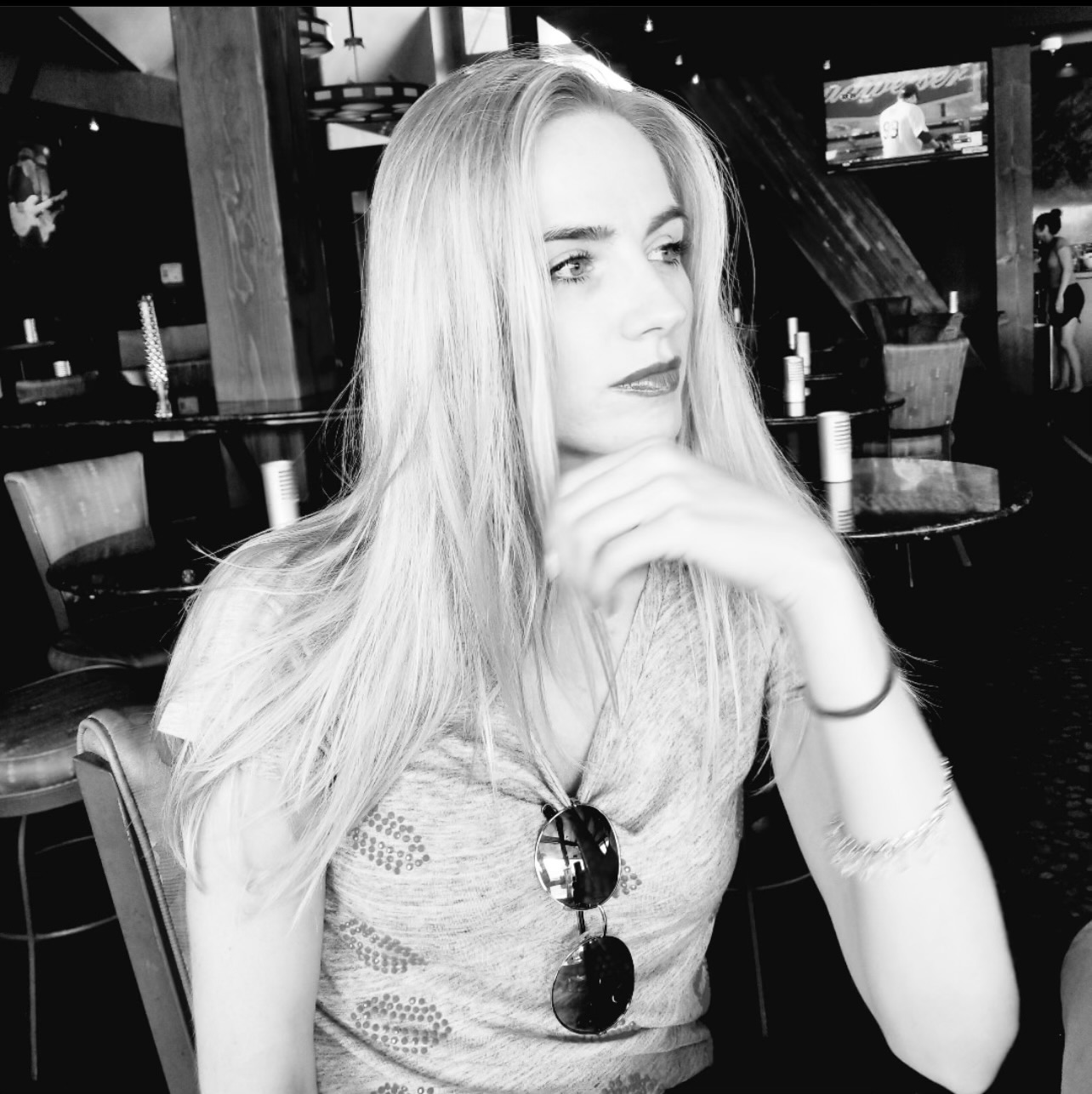 Halina grew up in a small Eastern European town and came to the US to begin her dream career in the beauty industry. She graduated from cosmetology school with honors, while working at a successful salon in Sacramento called, The Article.

Halina has been in the beauty industry for 15 years and believes, "Hair is our best accessory and by enhancing it with a fun, bold new color, a simple new hair cut, or longer fuller hair with extensions — I help my clients in achieving the perfect look." She has a humble attitude and continues to educate herself on the latest techniques and trends. Halina is very happy knowing that her career in the beauty industry makes her clients happy.
She specializes in
Color-highlights, balayage, air touch multi-dimensional color
Cuts-women, men, children
Extensions- I-Tip, K-Tip, and Tape-Ins
Deep conditioning treatments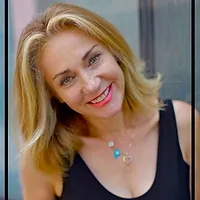 Zara's infectious smile and love for all people lets her infuse life and energy into every person she meets. Her natural talent for highlights, color, and cuts makes her an exceptional hair designer for special events and weddings.

Since 1990, Zara has been dedicated to providing exceptional service to her clients in the top hair salons in La Jolla and UTC.

Her ability to choose the perfect color and style for each client's interests and lifestyle has earned her a loyal following of professional men and women who appreciate her skills and passion for her art.

We are extremely fortunate to have Zara as a colleague at the Joel C Ma Hair studio, where she continues to bring her high level of energy and enthusiasm to every client she serves.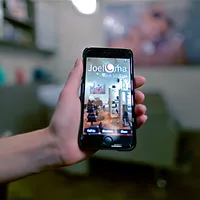 Meet Gary, a highly skilled and accomplished Master Barber Hairstylist at Joel C Ma hair studio. With a career defined by excellence, he is a sought-after consultant for patients undergoing robotic hair transplant procedures, working closely with his brother Dr. James DeYarman, a cosmetic surgeon in La Jolla/UTC.

Gary is also a well-respected hair artist in the San Diego business community, known for his ability to create a professional and polished look. With a solid booking of followers and fans, Gary has partnered and managed one of San Diego's most popular and trendy hair salons for over a decade.

His clients and industry apprentices appreciate his excellent workmanship, caring nature, and dedication to providing exceptional service that goes above and beyond.